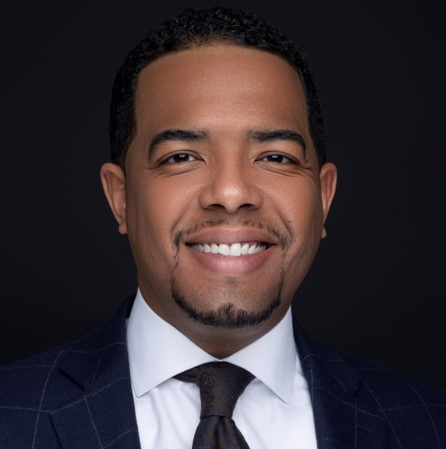 Men and Women of Faith,
To the Christian traditions, Happy Resurrection Day. Let us pause to give God praise— for by His grace we have been kept.
As we reflect on the nature of this day, where the power of God overcame the power of death, we are strengthened to overcome our present challenges.
What has been labeled as BREAKING NEWS by the media outlets, is mere common knowledge to the Black community. Historic racism, discrimination, and economic injustice has intentionally positioned Black people to be more negatively harmed by the COVID-19 crisis. The issues with our Black health disadvantages, economic hardships, treatment of the incarcerated and homeless, urban divestment and economic disenfranchisement are being plastered on screens across the world. Our people are being killed at astronomical rates compared to our percentage of the population, our people are facing unemployment at double the national average, and parents are discovering their kids can't read and kids are realizing that their parents can't read for the first time.
This is a moral moment where the world is watching. The Black church must speak up and speak out or have our voices silenced in the ears of the coming generations, because we were silent when they needed us most. This generation has raised a stinging question, "Why are there so many Black churches in the same neighborhoods where Black people are struggling to survive?" The reality is that we will get through this, but the question is will we once again allow inaction to deal us an uncertain fate, or will we rise to this high call and with the favor of God manifest our own destiny.
It is time to organize, mobilize, and act.
We are gathering names and asking you to complete this survey as houses of worship for the following purposes.
Demonstrate economic injury directly related to COVID-19. (100% of respondents said Yes.)
Better understand, where we bank and how to use that information to create more beneficial financial relationships with banks for houses of worship and Black people. (39% of respondents bank with Chase)
Identify common financial challenges houses of worship are facing to begin working on solutions that will help us all. (63% of respondents identified Utility Expenses as a challenge)
Ultimately, we are organizing for a mass Black movement led by the faith community where we will leverage our collective political voting power and collective economic power to renegotiate with America and work to see that Blank Checkfilled out, executed, and cashed. (With just a few surveys we already have a network that represents over 20,000 people.)
www.the400foundation.org/cares-act-survey
Please complete the survey and join us with your house of worship point of contact for our weekly Zoom Webinar on Monday's at 3pm.
The point of contact helps us to free up the Senior leaders but continue our forward movement. An administrative assistant or similarly situated staff member is preferred.
Paycheck Protection Program Update
Most Paycheck Protection Program online portals are live for those who have not completed the application process.
Find a lender in your area: https://www.sba.gov/paycheckprotection/find
a. It is recommended that you contact the lender in your area that you have at least a checking account with. Contact your bank for more information.
Prepare the information needed for the application: https://www.sba.gov/document/sba-form–paycheck-protection-program-borrower-application-form
If you are having trouble locating a bank please feel free to reach out.
Who we are:
The 400 Foundation, Inc. is a 501(c)4 founded to organize and mobilize the faith-based community and memorialize the 400thanniversary of forced slavery as an economic system in North America. The 400 Foundation is a political and economic moral movement to accelerate the forward movement of Black people.
Working for you,
Rev. Reginald Lee Bachus
The 400 Foundation, Inc.
President